Welcome to Springwood!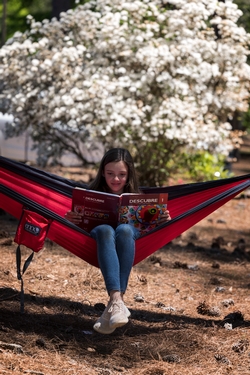 We know choosing a private school can seem a little overwhelming. Our Admissions Office is committed to providing as much information as possible to help you learn more about Springwood School. Please feel free to reach out directly to our Admissions Office by emailing admissions@springwoodschool.com with any questions, to set up a phone appointment or set up a tour. We look forward to getting to know your family!
APPLY ONLINE
Our online application is designed to make the application process as simple as possible. To begin the process, select "Create an Account" on our Apply Now page. Once you have created an account, you will log in and "Create a New Student Application" for your child. You will then have the flexibility to log in and out of your account and access your open application.
Once you are ready to submit, a one time application fee of $95 is due. After submitting the application, you will be able to track your admissions status at the school by logging in to your account. There you will be able to print the completed applications, monitor when the school receives supplemental application forms and, if necessary, reprint the supplemental forms.
FORMS
7th-12th Transcript Request Form (this gives us consent to request your student's records from their current school)
7th-12th Admissions Reference Form (2 per student-preferrable past or current teacher)
ADDITIONAL DOCUMENTS THAT WILL BE REQUIRED
1st-12th Transcript or Report Card
2nd-12th Standardized Test Results/Standardized Assessment Results
K4-12th Discipline Records
K4-12th Copy of Birth Certificate

1st -

12th

Recommendations

K4-12th Immunization Record with Expiration Date
Acceptance will be based upon the number of vacancies in the class for which application is made, previous school records, standardized test scores, and if applicable, educational tests for diagnosing learning or emotional difficulties. Springwood School's programs are open to qualified students of all races, creeds, and ethnic origins.